Written by Ilyce Glink on March 11, 2013 in Real Estate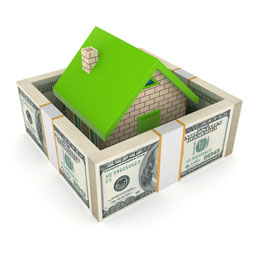 Deciding to rent your home instead of selling it is not an easy decision, particularly if you were not planning on becoming a real estate investor in the first place. Homeowners often make this choice when they have their backs against a wall—they cannot sell, but they also cannot stay.
If you find yourself stuck in this situation and have decided to rent your home, there are a few things you need to understand to prepare yourself and your home to enter the rental market.
Being a landlord
Not everyone is cut out to be a landlord. You are part leasing agent, handyman, and property manager, often on top of your day job. There are myriad potential issues that could come up—your tenants don't pay rent on time, they move out without telling you, they have problems with your neighbors—and you need to be ready to kindly and patiently deal with them.
Think of as many worst-case scenarios as possible and find out how you would deal with them.
What kind of lease will you use?
What are your legal obligations in the area in which you live?
What is your legal recourse in a given situation?
How will you mediate disputes with tenants?
What professionals could you lean on if a situation gets out of hand?
Having the cash
A lot of homeowners turning to renting are already under financial duress, even before considering how much money they need upfront to keep their rental afloat. Do you have enough cash to cover these common situations?
Months where you have no tenant
Regular maintenance or repairs
Emergency repairs
Damage to your home that exceeds your tenant's security deposit
Also keep in mind that the rental price is determined by the size, location, and condition of the house and is not set by adding up your mortgage, taxes, or insurance. If you can't make the rent work to cover your expenses, you will need the cash to fill the gaps.
Having the insurance coverage
You will need to switch your homeowner's insurance over to a landlord's insurance policy, which will protect your building from damage and help you guard against financial losses.
While the coverage is often similar to homeowner's insurance, you want a separate insurance policy to cover renters for two reasons. First, if you fail to notify your homeowner's insurance company that you no longer live in the home and are renting it out, the company may deny any claims. Second, there are typically specific caveats in landlord's insurance that extend beyond homeowner's insurance. Some carriers will cover your losses if the home is not rentable due to damage, while others will cover malicious damage caused by tenants. At the very least, you will want liability insurance.
Preparing your home
To get the best rent for your home, you'll want to keep the property in good shape to compete against the other homeowners or rental companies on the market. Hire a home inspector or contractors to thoroughly look over the house. Make sure your roof, flooring, electric, plumbing, and heating and cooling systems work properly. These larger issues could be much more problematic to fix with a tenant in the house. Also, thoroughly document the condition of your home so you know what is a pre-existing condition and what might be tenant damage.
Handling tax issues
There are many tax issues with home rental. The best place to start is with IRS Publication 527, Residential Rental Property. You can write off many expenses with a rental property, but you also have to count the rent you collect as income.
The most important thing to remember as a homeowner-turned-landlord is that if you sell more than three years from now, any profit you make may be subjected to taxes. Generally speaking, you must have lived in a home for two of the past five years before the sale to qualify for up to $500,000 in tax-free profit.
Good luck with your new venture. It can be challenging, but you might also find that you really enjoy being a landlord and wind up becoming a real estate investor some day.
Ilyce R. Glink is the author of several books, including 100 Questions Every First-Time Home Buyer Should Ask and Buy, Close, Move In!. She blogs about money and real estate at ThinkGlink.com and at the Home Equity blog for CBS MoneyWatch.