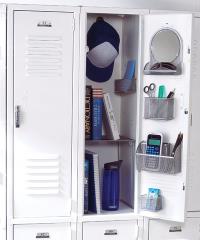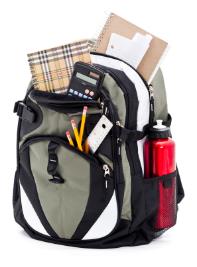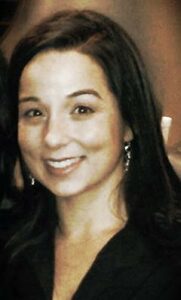 DRAB TO FAB DOES PARTY PREP & HOME STAGING!
Are you afraid someone might snoop in your medicine cabinet in the guest bathroom or peruse your closet when they go to throw their coat on the bed? All those fabulous entertaining opportunities are just around the corner and Drab to Fab would love to help get you READY! We can also get your home "Camera Ready" for those potential buyers that want to poke & prod in all your drawers, closets, and cabinets. Let us help you make that sale with your first OPEN HOUSE!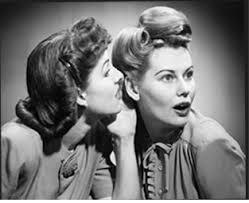 *****************************************************
AUGUST EVENTS:
*****************************************************
Fri – Sat Aug 9& 10th – Georgia Tax Free Weekend
Sat Aug 9th RECYCLING EVENT
Thursday Aug 15th –Taste of the Town Decatur
**Featuring Drab to Fab Organizing as one of the auction items & coupons for organizing in the goodie-bags!
Sat – Sun Aug 17 & 18th Piedmont Park Craft Festival
Back 2 School TIPS & TIDBITS:
Bedtime Management- Start your school-year bedtime a week before school starts.
For quick and healthy snacks for the week, take a few hours on Sunday to pre-cut fruits and vegetables and sort in individual SNACK-SIZE Ziploc bags (I LUVVV these for portion control!!).
Take inventory of all school supplies already in the house. Sharpen dull pencils, and throw out non-working pens (Kids are great for this task, have them test the pens, and sharpen pencils), gather the lined paper & left-over flashcards, etc. In other words Shop from home: Before you head out for the epic school-shopping event, check to see what you already have!
Purge closets and drawers of last year's memorabilia, and outgrown or damaged clothes/uniforms.
Have everyone set goals and create incentives/rewards for the up-coming year–if you don't have a vision and the motivation to strive for it–chances are you won't end up where you want to be by the end of the year.
Set up lockers and backpacks for success–Check out the pictures to the left for some fun ideas to get you started!
*********************************************
EASE FROM ELISE
*********************************************
SIGH, I'M CERTAIN A FEW PARENTS OUT THERE CAN RELATE TO ONE OF MY CURRENT JOB ASSIGNMENTS: PREPARING A HOUSEHOLD FOR BACK TO SCHOOL TIME, AND EVERYTHING THAT GOES ALONG WITH RE-ENTRY:
time management
purging last year's clutter
taking inventory before shopping for school supplies
shopping plan
having a strategy to stay organized throughout the school term
With all the "To Do's," piling up, I decided to break it down into simple, functional, and time-saving steps to get started.
First this family needed to clear out (purge) the deluge of last years' papers and memorabilia which in this scenario meant: allowing each child to choose 3-5 items from last year, create a 2012-2013 labeled folder for each child, place the folders in a clear bin labeled "School Memorabilia" and place it in storage.
Next we sorted through and cleaned each desk, determining which pens still worked, which pencils needed sharpening, taking an inventory of school supplies so as to avoid any unnecessary purchases. We created files and folders labeled clearly with 2013-2014 school year- tabs. (Definitely get the kids involved with this one).
After the study areas/desks we cleaned out personal drawers and closets by trying on everything, sorting through what fits and what doesn't, donating the items that no longer work. This way we had a better idea of what school clothes or uniforms are needed. (This is where not being their parent–really helped; good luck with your own children :o).)
Then came to the fun part: the shopping. Kids love back-to school-shopping, take full advantage of this by using it as an incentive to do all the-above mentioned-dirty work. Setting children up for success by letting them help the process of preparedness is a valuable lesson. This will help the whole household run smoother in the process, not only are they doing their part to get ready for school, they are also rewarded for their efforts. **Before shopping ask your children to write a list of goals for themselves for the upcoming school year. Help them reach their goals by offering incentives, and by supporting them with developing and enforcing a routine which they helped to develop. Begin rewarding them for this goal-setting & time management strategy & plan by purchasing that extra special locker organizer, or that fancy pencil box.**
BACK to SCHOOL PREPARATION is for PARENTS TOO:
Parents can be better prepared for the start of another school year by cleaning out your home & e-mail in boxes. The schools will be sending home all sorts of information, be prepared for the onslaught of paperwork coming your way. I suggest tossing all existing junk mail, (a good trick is to make it a habit of not even bringing junk mail in the door, throw it out before you even enter the house), recycle all those unread magazines and newspapers that you were "going to catch up on over-the-summer" and be sure to create a separate email in-box folder for all emails related to school, that way you will be able to quickly access school information without having to search your entire in box.
I wish you all a healthy, happy and well-organized back to school season. I've learned first hand what parents go through to get their kids ready for school, and once again have an even deeper respect for parenting. I also want you to know that you're not alone, I'm here to help! Hopefully these tips & tidbits will ease the transition from summertime-freedom, to School House Rocks… you can ring my bell, ell, ell, ring my bell…
LOVE & LIGHT,
Elise