I really love this blog today – I have this conversation with my Sellers a lot these days. The media will drive the hype of Seller's market and this can sometime make Sellers feel like they are untouchable. This causes a problem when it comes to appraisals mostly. A good example of this happened recently where a buyer made an offer $15,000 above list price (which was crazy considering we were already pushing the market with our list price) the Sellers of course wanted to take this highest offer. I supported this decision whole heartedly but we also discussed that the home might not appraise so we couldn't count on this high offer price until the appraisal came in and if it didn't appraise at full offer price we may still want to move forward with the transaction at the appraised value. Time off market is crucial and buyers lenders are as well. It never hurts to take the highest offer price as long as you understand that it is just an offer and still has to be appraised.
I also really love the message of "treat others as you would want to be treated" this can often be lost when money is involved.
My business has slowed down and I don't do well with being slow so help me out and send any referrals of people that you know who might be thinking of buying or selling a home right now or in the future. Send them this post and introduce us by email. I will take care of the rest!!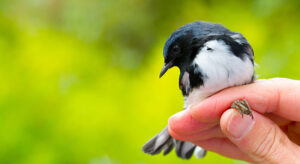 In today's highly competitive seller's market where there are more buyers than there are homes for them to buy, some sellers may feel like the ball is in their court.
And they would be right when it comes to choosing which offer to accept, the closing date, or even which improvements they are willing to make to their house prior to selling.
One thing to remember though, is that there is always a line that shouldn't be crossed.
Interest rates can change, financing might not go through, the appraisal might not come back at the price that you have agreed to. These are all opportunities to work with your buyer to make sure that the sale still happens.
You may think that, because buyer demand is so high right now, you can choose to make your buyer jump through hoops. But what happens if they reach their limit and need to walk away? You're starting over… weeks, maybe months later… and other buyers may wonder what's wrong with the house since the last deal fell through.
THE GOLDEN RULE
We were all taught from a young age to "treat others as you would like to be treated."This shouldn't change once you have a buyer who seems as though they would do anything to buy your home.